Awareness Through Movement® Returns
Kinesthetic Capability: Enjoying the Wisdom of Awareness
5 Tuesday Evenings: 6-7 pm: September 12, 19, 26, & October 10, 17 
(no class October 3rd)
or
5 Wednesday mornings: 10-11am: September 13, 20, 27 & October 4, 11
Note: This class is offered online live via Zoom.
Greetings friends and Feldenkrais® students!
Thanks for your patience with a summer teaching break and your encouragement for more lessons! This class series creates an environment for directing yourself inward to your internal sensations of movement and to the effects of how you move—your kinesthetic intelligence. We tend to unknowingly rely on these "smarts" to support balance, stability, and alignment. Let's enhance this wisdom with a variety of Awareness Through Movement lessons and attention to pace, flow, and what you notice in movement and in rest. 
Most lessons will be be taught on the floor or in reclining; there may be one that includes sitting in a chair. If there are concerns about positioning, remember, you can imagine all the movements and get benefit! It's a unique kind of learning for your brain; your body and FlexStability will respond!
Create a floor space that allows you to slide and move easily; so a towel or sheet rather than a yoga mat will be useful. You may want a little something for head support. The lessons engage your thinking, sensing, feeling, imagining and moving. They can be challenging, puzzling, and FUN!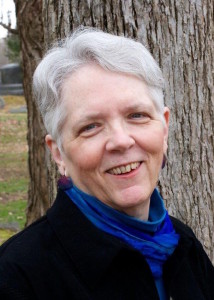 Movement is life, life is a process. Improve the quality of the process and you improve the quality of life itself. – Moshe Feldenkrais
Zoom link provided upon registration.
Hope to see you soon!
Leader: Betty Wolfe, M.Div. BCB, GCFPcm, authorized Sounder Sleep System® Teacher
Fee: $15/lesson, or $60 for 5 lessons
Schedule: 5 Tuesday Evenings: 6-7 pm: September 12, 19, 26, & October 10, 17 (no class October 3rd) or 5 Wednesday mornings: 10-11am: September 13, 20, 27 & October 4, 11
Questions? Contact me at bettywolfe@lessonswithease.com or 919-794-4139
Note: When you check out, please enter what dates you want to attend the class in the Order Notes.